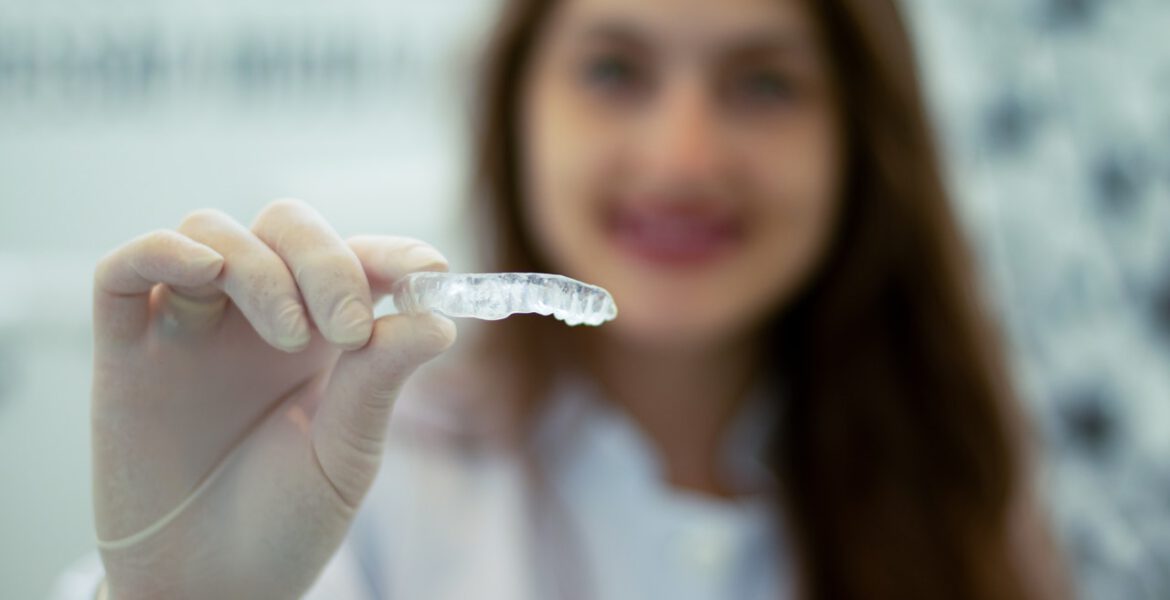 How to clean a retainer – find it out step by step with our help
People who ever had braces in 100% knows about retainers. For those who don't know retainers are there to keep teeth straight when braces are taken off. It is very important to keep those retainers clean because orthodontists says that it would be the best to wear retainers as long as possible to keep teeth from moving back.

Retainer types
There indeed are several types of retainers, which are:
hawley retainers – hawley retainer is removable retainer. This retainer is made of hard material and wire,
permanent retainers – permanent retainer is bonded to the tounge side of the teeth and also is custom made. Only orthodontist can place it or remove it,
clear plastic retainers – when it comes to clean plastic retainers they are removable retainers which are made out of transparent material.
When to clean your retainer?
At first let's explain how to clean your retainer. You should gently brush it with help of a soft toothbrush each time you brush your teeth. However extra deep clean should be done once a week. How to know when a person needs to clean the retainer? Well if you do not know here goes some signs:
bad smell or taste of retainer,
film can be noticed on the retainer,
retainer seems to be cloudy,
there are white spots on the retainer,
its been a week since last cleaning.
Find out how to clean your retainer
It is very important to brush gently your retainer. You should rinse retainer in warm water after eating. Then brush your teeth and then use other brush to gently brush the retainer. It would also be a good idea to use a small amount of gentle dish soap to clean your retainer.
Tip: you can also a cotton swab to clean the nooks amd the crannies of your retainer.
Tips to keep retainer clean
Are you new retainer owner and are looking for some tips on how to keep it clean? Well here goes some tips for you:
drink water,
toothpaste,
denture cleaner,
baking soda,
vinegar,
mouthwash,
castile soap,
retainer cleaner.
Drink water
Water on its own will not clean your retainer however by drinking plenty of water you can prevent the bacterial overgrowth. While retainer will be kept moist it will help to prevent damage. Water is also very helpful because it combats a dry mouth. Dry mouth is linkd to tooth decay.
Toothpaste
It is the best idea to use soft toothbrush and non whitening toothpaste. However regular toothpaste may rub off the surface of the retainer. This may cause bacteria to stick to it. So think about using normal toothpaste to clean your retainer.
Denture cleaner
It is very safe to clean your retainer with denture cleaners time to time while there is no other option. It is quite important to remember that it can turn your retainer yellow.
To clean retainers in denture cleaner you should be soaking them in it for about 20 minutes. Then take it out and gently scrub it with soft bristled toothbrush.
Baking soda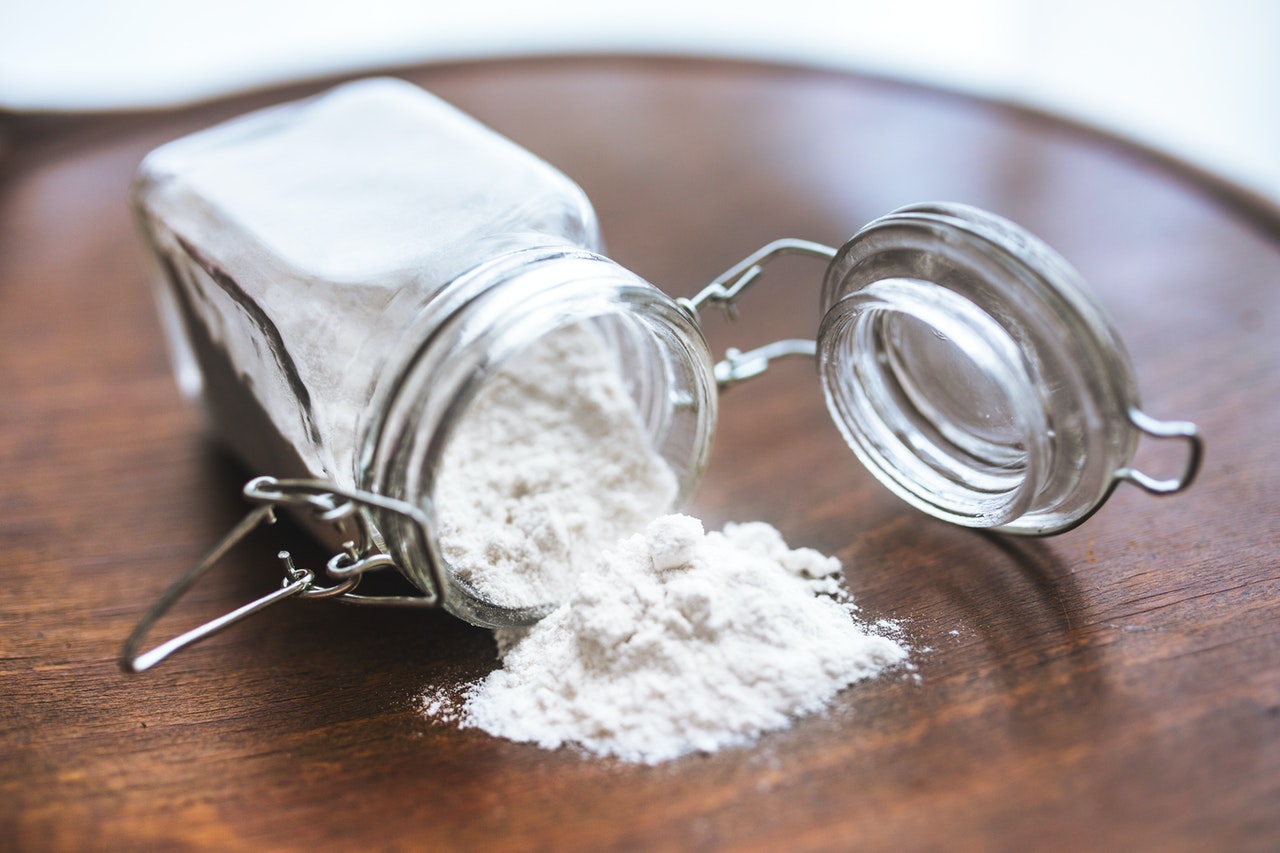 In fact baking soda is very safe to clean retainers. It also has benefits because it can whiten retainers which have yellowed.
To use baking soda to clean reatiners you should create a baking soda paste. To do so you need do half-half. Half water and half baking soda. This mix should be thick. In fact this should be thick enough to stick to the retainer.
Vinegar
Vinegar can reduce bad smell and residues. To clean retainer with vinegar you should create mixture, which is half warm water and half white vinegar. You should soak your retainer in vinegar for about 20 minutes.
Vinegar soak may take some time and can smell very strong. However you can use disposable dish soap to reduce this lingering odor of white vinegar.
Mouthwash
Mouthwash is specially designed to fight with plaque, bacteria as well as with other deposits that can show up in your mouth. It is not a perfect idea to clean retainer with it often. Why? Well it coniatins alcohol which can dry out retainer and your mouth. However it may also not clean retainers that good.
Castile soap
Castile soap is indeed way less toxic than other cleaning products which are used to clean retainers. You can create your own castile soap by mixing olive oil and coconut soap. To clean retainers with castile soap you should add a little bit of warm water. Then just dip the retainer in the mixture and then just scrub it with toothbrush.
Retainer cleaner
It is the best and the most afforable option for those who doesn't want to create their own cleaner or simply doesn't have time. Hoever it is very important to follow all of the instruction which are placed on the package.
Do not believe those
There are some myth about retainers which you should not believe in. Those claims are:
probiotics as well as other supplements will keep mouth and retainer healthy without cleaning,
there is a need of growing good bacteria on your retainer and while you clean it you kill it,
retainer cleaning solutions are bad for the retainer and your teeth as well,
retainers are being clean as long as you clean your teeth and there is no need to clean them.
Facts
retainer wearers should do a more thorough cleaning once a week,
to clean retainers use special denture brush,
if you will not place retainer back to your mouth right away you can also mix a small amount of mild dish soap with warm water and brush the retainer with it,
there are many cleaninf products for cleaning retainers available in stores however you can make your own.
Conclusion
Take care about your oral health, becasue it is very important to keep your teeth healthy.
You may also like
1 comment