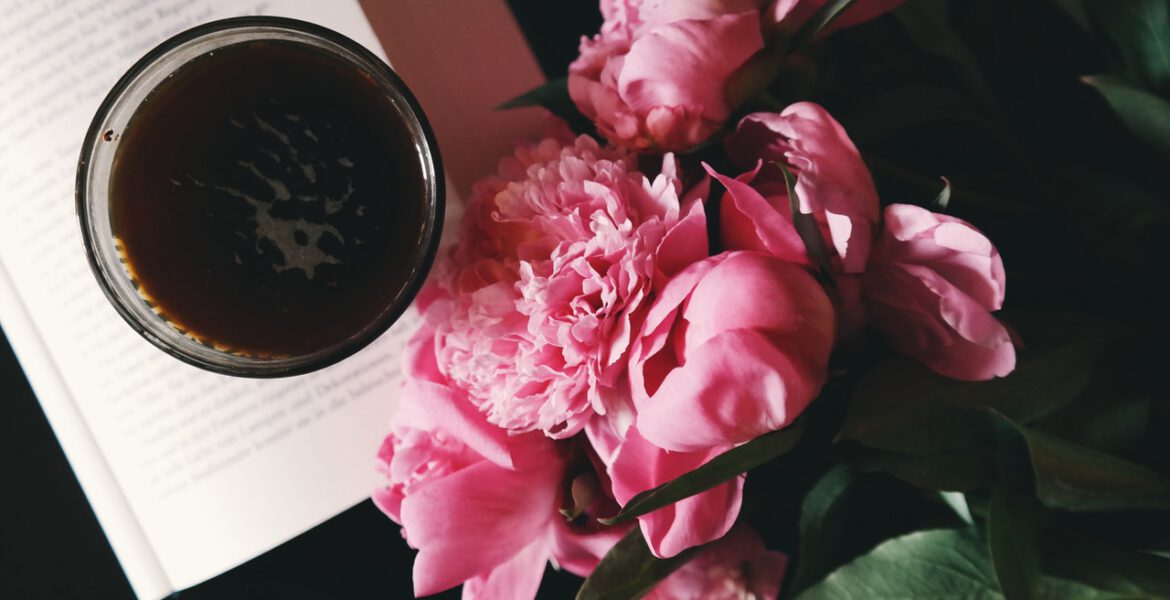 What are different types of peonies – find out more about those plants with us
Let's at the begining talk a little about what the peony is. In the botanical point of view peonies are herbaceous perennials or just woody stems. There in fact are about 33 recognized species of peonies around the world. Keep reading the article to find out more about for example about hybrid peonies.

Growing of different types of peonies
Peony flowers are very common flowers that are grown by many people in their gardens. Peony flowers are being grown by humans for millennia and they discovered many beautiful mutations and hybrids that are common in garden nowadays. What is very important to remember is this that those plants has only a bloom season for 1 to 2 weeks. To prevent this from happening that they all gonna stop bloom at once you can think of planting peonies in different bloom times. There are 3 types of peonies bloom which are:
early season,
mid season,
late season.
Types of peonies
There are three most common types of peonies. Those types are:
tree peonies,
itoh peonies,
herbaceous peonies.
Let's talk a little bit about each of them.
Tree peonies
Tree peonies are also called Paeonia suffruticosa. Tree peony has its bloom season between april and may. It likes light shade durning the midday heat. Its planting depth should be between 4 to 6 inches below the ground level.
Tree peony do not like to be moved. Its steams stays above the ground all year long ad grow about 6 inches per year.
Itoh peonies
Itoh peonies are also known as intersectional peonies. Itoh peony has its bloom season durning the month of june. Itoh peonies likes to be in full sun for about 5-6 hours per day. Its planting should be done ½ in warm zones and 1 ½ in cooler zones.
Itoh peonies are shorter then other peonies types so they would be ideal placed at the front of the border. They also need attractive foliage through summer and into fall.
Those intersectional peonies tend to bloom a few weeks later than the herbaceous peonies does. If you gonna add some of itoh peonies to your garden this can help you to extend peony season into early summer.
Herbaceous peonies
Herbaceous peony plants has its bloom season between may and june. Herbaceous peonies like full sun exposure for about 5 to 6 hours per day. Planting depth of herbaceous peonies should be ½ in warm zones and 2 in cool zones.
Herbaceous peonies needs good drainage. Interesting fact about this plant is this that its steams die right back to the ground every winter and shows back again in spring.
Here are some varieties of herbaceous peonies:
Sarah Bernhardt Peony – this type is light pink and is full double blooms,
Coral Charm Peony – this type is pink and orange and is also semi double blooms,
Duchesse de Nemours Peony – this is white peony and have also full double blooms,
Shirley Temple Peony – those are soft pink to white peonies and have full double blooms,
Raspberry sundae peony – this is beautiful colored flower with colors of light pink and yellow
Felix Crousse Peony – this is bright pink – purple peony.
Types of peony flowers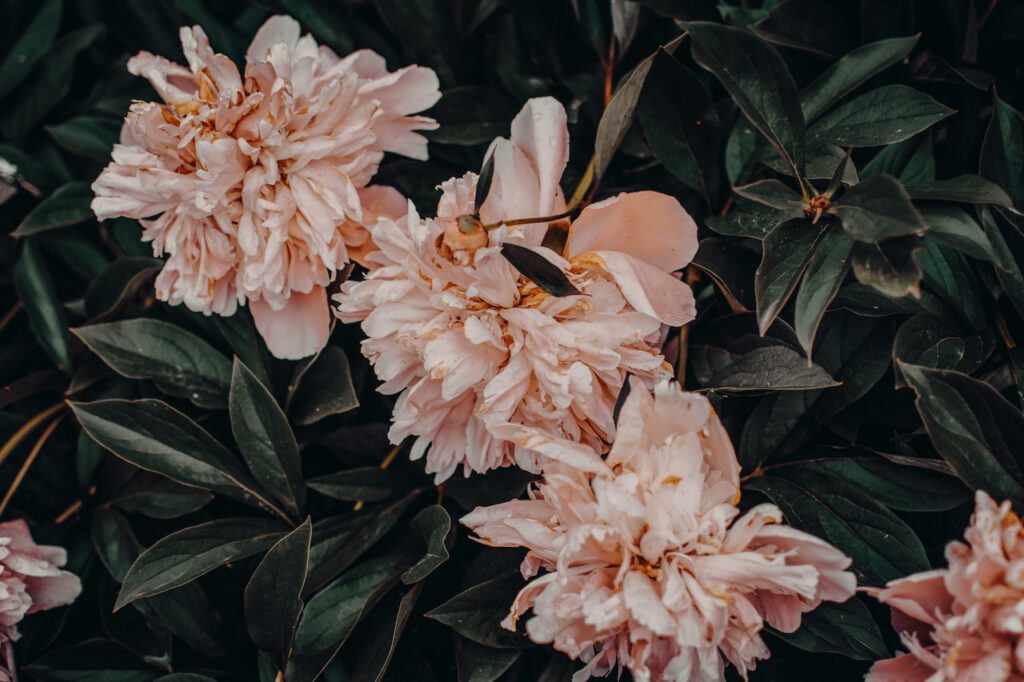 Peony flowers are calssified with their flower form. In fact some peony flowers have single ring of petals when other types of peonies have many rows of petals. Here is the list of types of peonies flower forms:
single peony flowesr,
japanese peony flowers,
anemone peony flowers,
semi double peony flowers,
double peony flowers,
bombs peony flowers.
Other types of peonies
Paeonia lactiflora – paeonia lactiflora is also called joker and likes full sun exposure as well as partial shade/sun,
Buckeye belle peony – this kind of peony flowers is crossed between the garden peonies and chinese peony. It has velvety dark red petals and yellow center out of stamens,
California peony is one of two species native to the North America. It grows close to the ocean,
Bartzella peony – it has very large and also bright yellow double blossoms. Bartzella peony is vigorous plant with sturdy flower stems which doesn't need staking. This hybrid peony in fact is producing huge flowers which are golden yellow,
Miss america – this type of peonies may have a little bit of a blush on early spring buds. Those are beautiful white peonies and can b even 2 to 3 feet tall.
Gardening tips
peony flowers needs a good chilling in the winter. Because of this it would be a great idea to plant peonies with their top root crown is exposed fully to the air,
provide some kind of shelter to your peonies to protect them from strong winds,
use stakes to hold them up if their blooms are to heavy,
don't plant them too close to trees or shrubs. Why? Well peonies don't like to compete for food, light and moisture,
grow your peonies in deep, fertile, humus rich and also in moist soil that drains well.
Interesting informations
there is a type of peony flowers that are called fern leaf peony. This flower has delicate foilage that will look just delightful even if isn't in bloom,
peony flowers are also doing a great job as cut flowers. They can easily brighten your house with for example their bright pink petals,
Itoh peonies are modern crosses between herbaceous and tree types of peonies,
herbaceous peonies are also known as bush peonies,
woody shrubs are coming from China,
peonies are usually showing up in late spring and early summer,
peony flowers usually bloom for up to 10 days,
large petals of peonies are being called guard petals. They most of the time surround the center which is made of stamens,
peonies are loved for their beautoful look of exquisite flowers.
Conclusion
Peonies are the most common flowers gound in gardens and mostly it is pink peonies that are the most popular ones. Peony flower gives you a delightful fragrance. So why not to have this beautiful flowers in your garden? If you have a cottage gardens those peonies will look just outstanding no matter if it gonna have white flowers or pink flowers. Just go for it and set your own beautiful peony garden and watch your peonies grow as a hardy shrub.
You may also like
1 comment