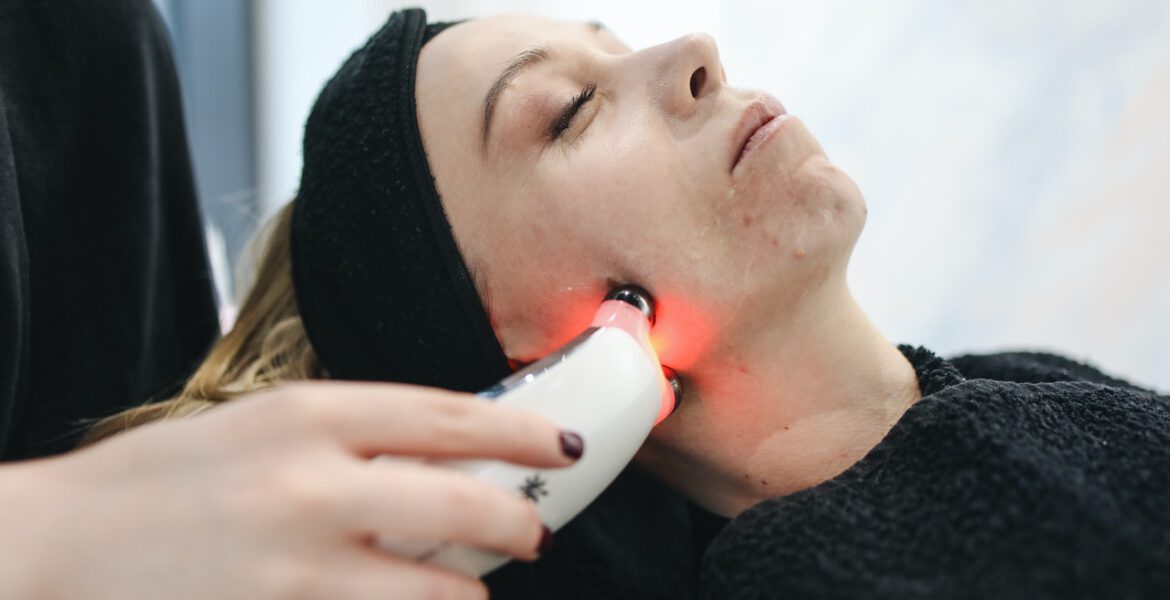 Laser Vs. Microneedling treatments – find out which one is right for you
Laser skin resurfacing as well as microneedling are two treatments which helps in getting rid of dead skin cells and also promotes skin rejuvenation. However they differ when it comes the procedure and not all skin types can go through it. Keep reading the article and find out more about microneedling and laser skin resurfacing.

Laser treatments
Laser treatment uses light energy which allows them to have a specific target to be treated without damaging surrounding unaffected tissue. This procedure helps to penetrate the dermal layers and also induces the collagen production which regenerates the skin. This kind of treatment is very selective treatment. Laser skin treatment treats issues like scarring, spider veins, fine lines, uneven skin tone, wrinkles, skin laxity.
This treatment lasts about 30 up to 120 minutes. And can results in reducing aging signs, tighter skin and thee might be needed some of maintenance treatments but it is depending on the skin issue.
Sides effects of laser treatment
There are few common sides effets of laser treatment. Those side effects includes:
redness,
swelling,
itching.
Pros and cons of laser treatments
There are also pros and cons of laser treatments, wanna know what they are? Well if so then keep reading. Let's start with pros of this kind of treatment:
it gives you a quick result,
long lasting results,
lasers deliver heat which is used in procedure that is why there is no need of incisions.
Now let's take a look at cons of laser treatement:
it has longer downtime than microneedling,
darker skin tones can be affected by discoloration,
laser therapy is way more expensive then microneedling.
Aftercare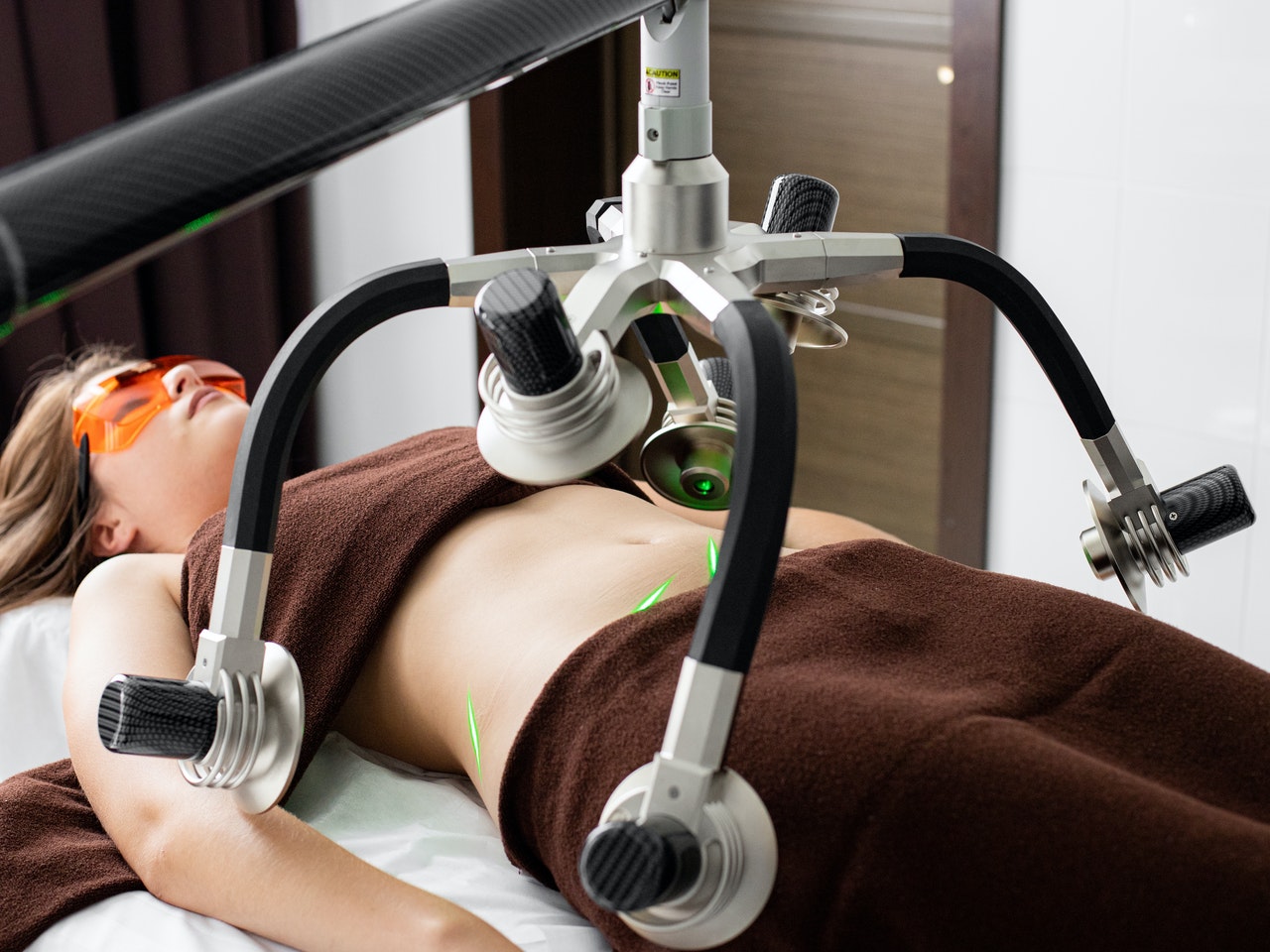 After laser treatment person may need even up to 2 weeks of recovery till the wound will be fully healed. Durning this time you should:
avoid doing makeup,
avoid wearing sunscreen,
avoid skincare products,
avoid sun exposure (it would be even the best idea to avoid prolonged sun exposure even up to one year),
avoid swimming pool and hot tubes.
Microneedling treatments
When it comes to microneedling it works by making tiny puncture wounds on the skin's surface. This will boost collagen and elastin production but also skin turnover as natural body's healing process.
This treatment type treats issues like scarring, uneven skin tone as well as patient's skin texture, fine lines and wrinkles as well as large pores.
This treatment last about 30 minutes and reduces aging signs, tighter skin, even skin tone. After this procedure you will need maintenance treatments.
Fact: microneedling is way gentler than even chemical peels.
Sides effects of microneedling treatment
Side effects of microneedling treatment includes:
redness,
swelling,
discomfort,
burning,
peeling,
tenderness.
Microneedling – who is a good candidate for this treatment?
Microneedling is in fact mechanical method which is simply creating thousands of tiny channels of injury all over a treated area which forces the skin to heal. Microneedling is great idea for women as well as for men who wants to reduce aging signs, scarring as well as other skin issues like stretch marks. There are couple conditions that are not going well with microneedling, which are:
autoimmune disease,
high blood sugar,
skin infections or skin conditions like psoriasis,
pregnancy,
lactation,
rash,
acne medication which includes contains isotretinoin,
intake of blood thinning medications.
Those issues can be located in treatment areas!
Pros and cons of microneedling
Are you wondering what are pros and cons of microneedling? Well if so here you will be able to find it out. When it comes to pros they are:
relatively quick recovery time – it is only about a day maximum 2 days of a light sunburn appearance,
heels damaged skin by improvement in skin texture,
it is safe to be used on all skin types,
has less possibilities of side effects.
Now time comes for cons of this procedure:
results of the procedure are very often subtle,
mirconeedle procedure done at home can cause scarring,
not for those with active infections of the skin.
Aftercare
Post procedure care is very important that is why patients who been through microneedling may need day or two to fully recover and should avoid:
sun exposure for about two weeks. If you go outside apply an SPF 30 sunscreen for at at least about one month to avoid skin discoloration,
baths and swimming pools for about two weeks,
harsh cleansers, perfumed skin care products and also products with active ingredients,
essential oils,
makeup products,
touching the treated area.
Facts
sometimes it can take numerous microneedling treatment sessions to get the results that you want to achive,
microneedling is a minimally invasive procedure so there is nothing to worry about,
when skin heals after laser treatments new skin tissue is smoother more even and tighter,
microneedling is very often mixed with platelet rich plasma which is very helpful when it comes to boosting healing time and the results,
microneedling and laser treatments can be used together as well as with alternate treatments,
since lasers deliver heat to the skin we may see more of side effects like for example temporary darkening,
after only one microneedling procedure you should expect very little changes in skin's appearance,
laser procedure is great when it comes to getting rid of broken red veins or brown spots,
lasers may flare certain medical conditions that is why you should talk it through with your doctor,
microneedling devices to use at home are avaiable to get in a store or pharmacy,
microneedling is also called vampire facial because it involves drawing the patient's blood and then spinning it very quickly to separate the red blood cells from the yellow plasma,
patient's who had been through any of those treatments has to avoid sun exposure pre as well as post procedure because this will increase side effects.
Conclusion
Now you know that both of those treatments work similar and are told to heal cosmetic concerns like for example acne scars, and we all know how acne scarring can be annoying especially on the face.
Microneedling vs laser treatment, which one is the right one for you? Since you know now how does the treatments work we hope that thanks to our article you know that which one is going to suit you best! So which one micro needling or laser treatment? Remember the choice is yours.
Choose the right procedure between those two cosmetic procedures for yourself which is going to give you desired outcome and go for this youthful looking skin of yours.
You may also like
1 comment