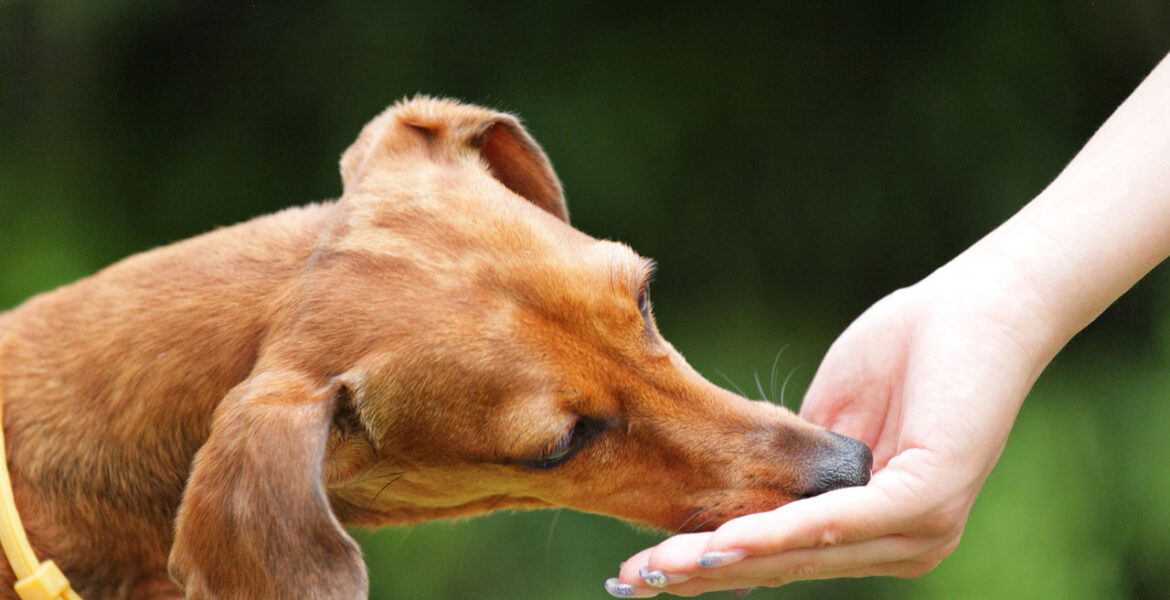 Vegetarian dog treats – which ones to choose?
Including tasty snacks in your dog's basic diet is a very good step. This is because they make it possible not only to improve your pet's well-being and pamper its taste buds, but also to enrich its menu with additional nutritional value. More and more pet owners are deciding to try vegetarian dog treats as an interesting alternative to treats available at the grocery store.

Table of Contents:
Is there room for snacks in a dog's diet?
What are the characteristics of good quality dog treats?
Which vegetarian dog treats to choose and why should you?
Is there room for snacks in the diet?
We associate snacking with something caloric, sweet, generating the risk of excess weight and causing guilt. However, it is worth remembering that the final caloric supply and the amount of nutritional intake: protein, fat, carbohydrates, as well as vitamins and minerals, determine whether a diet is healthy – whether we are talking dog or human diet. If the extra energy provided through the treats is within the caloric requirements, and the snacks are natural and provide not so-called empty calories, but rather valuable ingredients, then there is no problem! There is room for such products in any diet – yours and your pooch's. Remember, however, that they should not fill more than 10% of your daily caloric needs.
How do you recognize good dog treats?
You will recognize good-quality snacks for your pet by their natural composition, in which the place of "bad" fats is taken by unsaturated fats, and carbohydrates and protein are balanced and within the limits of optimal demand. Unfortunately, most commonly available dog food products contain too much "bad" fat, protein or consist mainly of dry fillers, providing no health benefits to your pet. They can be compared to fast food – eaten occasionally they won't cause harm, but introduced permanently into the diet they can lead to serious diseases.
Of course, it is important that the dog treats are tasty – only then will they be willingly eaten, and that they are in a form that is friendly to the dog's teeth – the most popular are all kinds of sticks, cubes, brushes and strips. The proper shape of the snacks promotes the cleaning of dogs' teeth and helps keep them in good condition. It also fulfills the pet's need for chewing. This reduces the risk of the dog "fighting" with the couch or other furniture.
Are vege snacks for your dog a good idea?
Already knowing the most important features of good dog treats, you can make an informed choice of a particular product. Today it is not as difficult as one might think. This is because there are numerous snacks for dogs available for sale that meet strict quality standards. Among other things, pet owners have meat and vegetarian dog treats available.
The latter are growing in popularity, likely due to the growing number of people switching to diets devoid of zoonotic products. Is it worth including vege products in a dog's diet? Definitely! This is because they are characterized by simple, natural compositions, well balanced in terms of nutritional values, vitamins and minerals. They support digestion, benefit bones, teeth and coat, promote growth and improve skin condition. And these aspects are important in both puppies and adults. You can also treat such vege treats as a variety in your pet's diet. Because dogs welcome new flavors with joy!
You may also like